This sponsored press advertorial – entitled 'Blog Post Gives Take On O Level English Exam 2022 Situational Writing' – was published on multiple online platforms across the internet on 25 October 2022 (Tuesday).
---
Blog Post Gives Take On O Level English Exam 2022 Situational Writing
Oct 25, 2022
Lee Xuan-Zhi – the Rogue English Tutor – gives take on the O Level English Exam 2022 Paper 1 Situational Writing task. He also reveals the secret to an A1 in the O Level English Exam.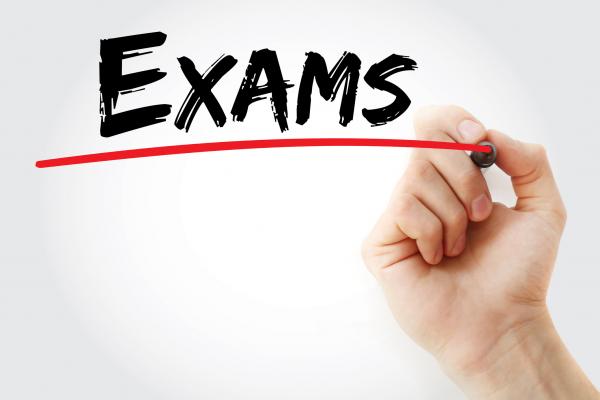 Singapore,Singapore – October 25, 2022 /PressCable/ —
The O Level English Exam 2022 Paper 1 is a surprise, and many students together with their teachers have been blindsided by the Situational Writing task this year.
According to Lee Xuan-Zhi – the self-proclaimed Rogue English Tutor – both the N and the O Level English Exams contained surprises in the Situational Writing task, and students were caught unawares by the sudden appearance of requirements that had been rather unexpected.
The O Level English Exam Paper 1 required students to write a formal letter for Section B, a requirement that has not surfaced since 2019.
While 2019 seems "close enough", Lee is reminding everyone that – in terms of frequency – emails have been the hot favourite.
"Over the last 5 years, not including 2022, emails as a question have appeared 4 times, while formal letter as a task has only appeared once."
"Thus, it is reasonable for many English teachers to expect the email to appear once again as a task," Lee commented.
Detractors might claim that since the formal letter has hardly appeared, it is only logical to expect its appearance this year.
To that, Lee is quick to add that "hindsight is 20/20".
Or in his words: "We always know which soccer team will win after the match is over."
Lee also had something to say about the Situational Writing task for the N Level English Exam 2022.
To read the full blog post, click here.
In his blog post, Lee also briefly mentioned the secret to success in the Singapore-Cambridge GCE O Level English Examination.
Lee believes that where the O Level English Examination is concerned, it does not matter whether a student is taking it in 2022, 2023 or 2030.
"I have seen the Singapore-Cambridge GCE O Level English Syllabus transition from 1127 to the current 1128. Add that to the time when I was tutoring students before Year 2000, you can say that I have seen multiple changes to the English curriculum."
"There will be further – but minute – changes for students taking the exam from 2023 onwards. But that doesn't really matter. Because if the fundamentals are right, it doesn't matter what the syllabus is," Lee commented.
To read the blog post, visit https://leexuanzhi.com/o-level-english-exam-2022-2/
About Lee Xuan-Zhi
Lee Xuan-Zhi – formerly known as Lee Lin-Cher – is an ex-teacher and a prolific writer.
The bespectacled man – well-known for his irreverent humour and antics in class – is well-loved and hated by students in equal measure, and possesses a wealth of experience in the teaching of English and Literature at the secondary level.
Having taught in both the classroom as well as private tuition setting since 1993, the lifelong educator is a subject matter expert on the subject of English Language as taught in Singapore schools, especially at the secondary school level. At the point of writing, the maverick educator is the author of 16 books on the subject, covering all levels from the primary to secondary school spectrum.
Today, Lee Xuan-Zhi devotes his time to teaching students online and offline, authoring new books on his core and non-core subjects, as well as pursuing his long-term hobbies – real estate and online selling – with whatever free time that is left on his hands.
To know more about Lee Xuan-Zhi, visit his website at https://leexuanzhi.com.
Contact Info:
Name: Lee Xuan Zhi
Email: Send Email
Organization: DISCOURSES
Address: 1 Tampines North Drive 1 #06-08 T-Space, Singapore, Singapore 528559, Singapore
Website: https://leexuanzhi.com
Source: PressCable
Release ID: 89083738
---